While I have a blog on WordPress for general things, it will be nice to have a blog where I can post just about what is new in my shop.  In addition to the cards and mini-albums which I love to create, we have acquired a batch of porcelain collectible dolls and accessories so I decided to make a special category for those.  Over the next several days I will be adding more, but here are a few so far.
If you are into clowns, we have Twinkles.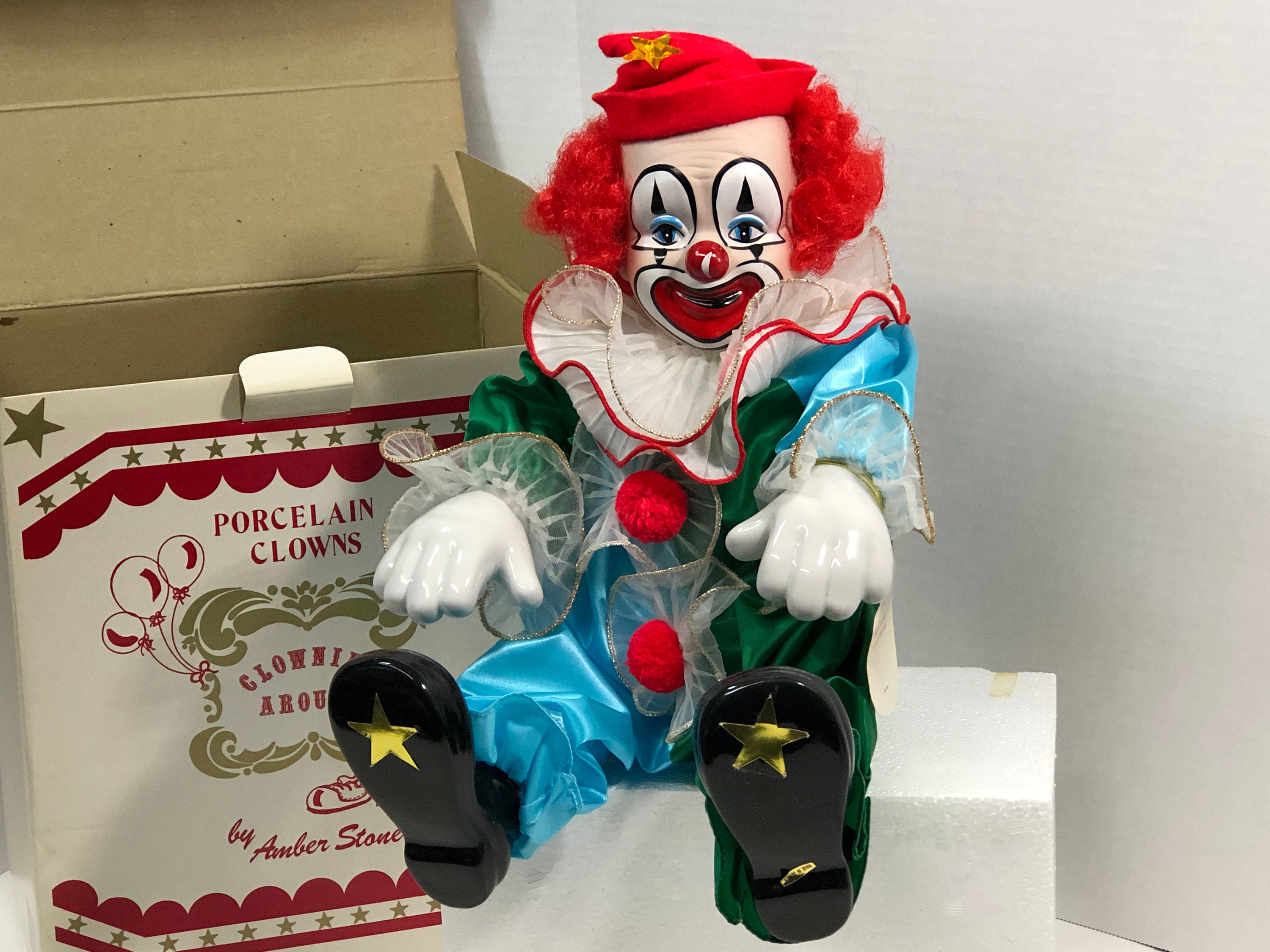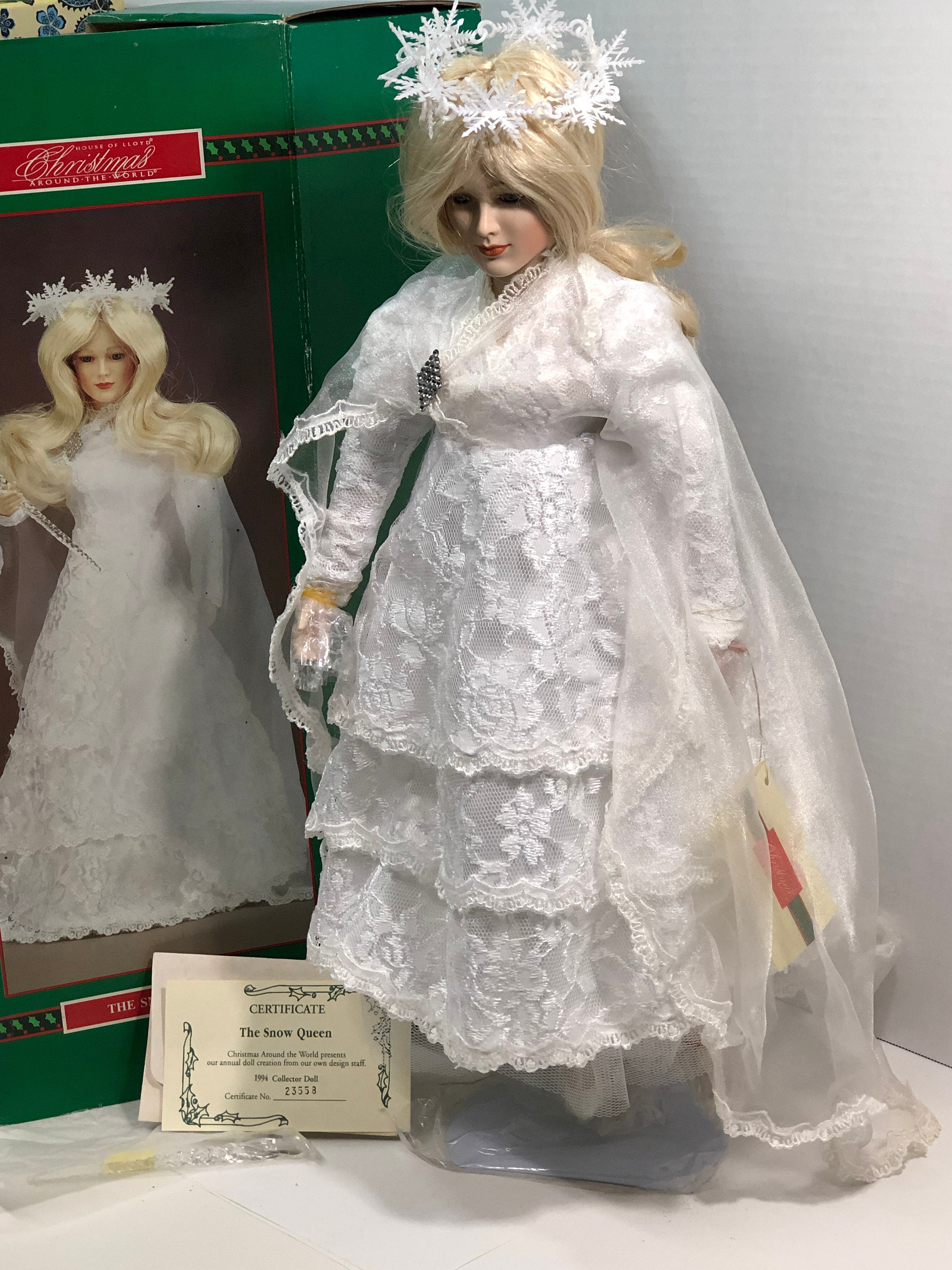 A beautiful snow queen with her crystal crown.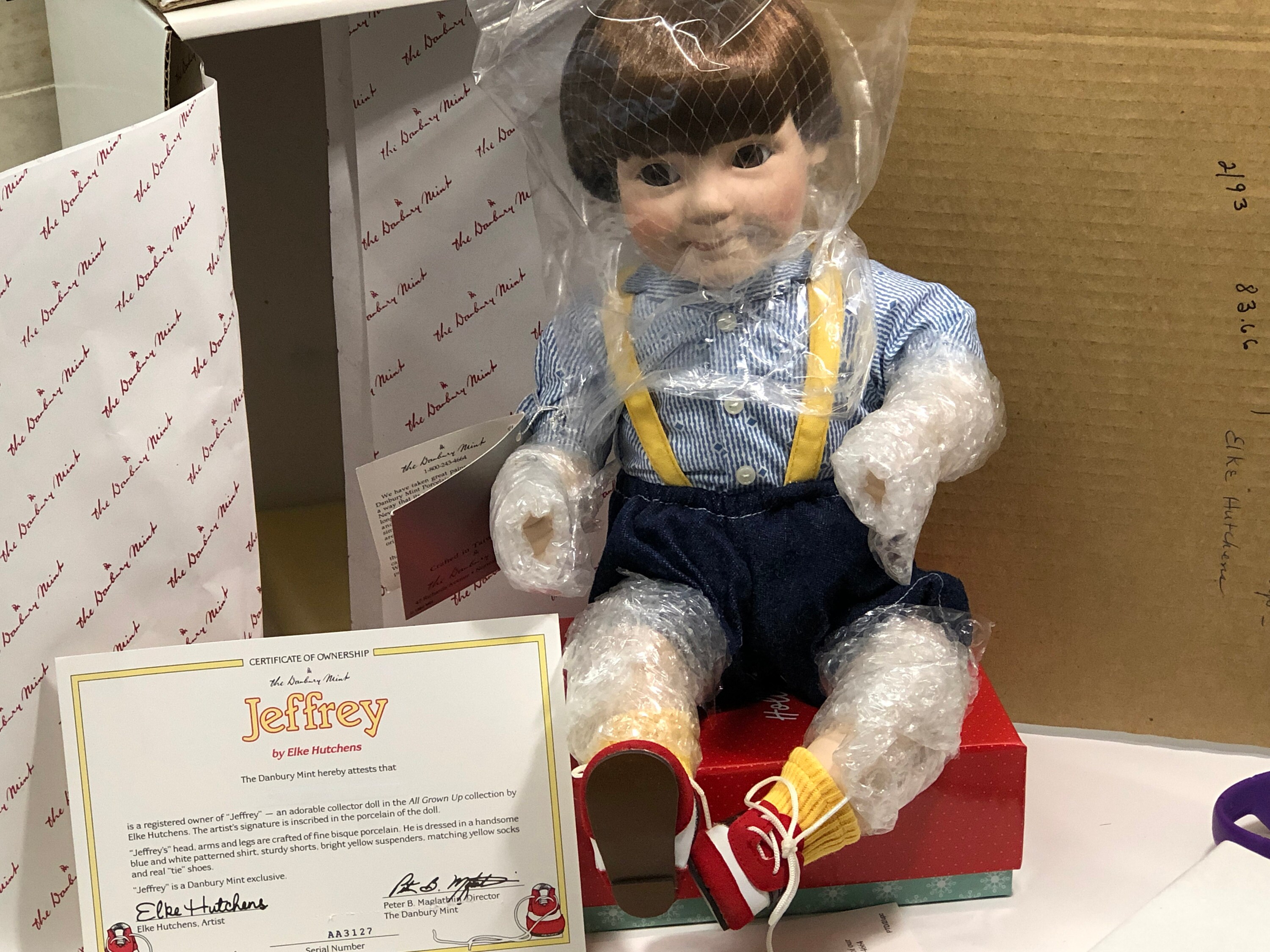 Adorable little Jeffrey who is learning how to tie his shoes.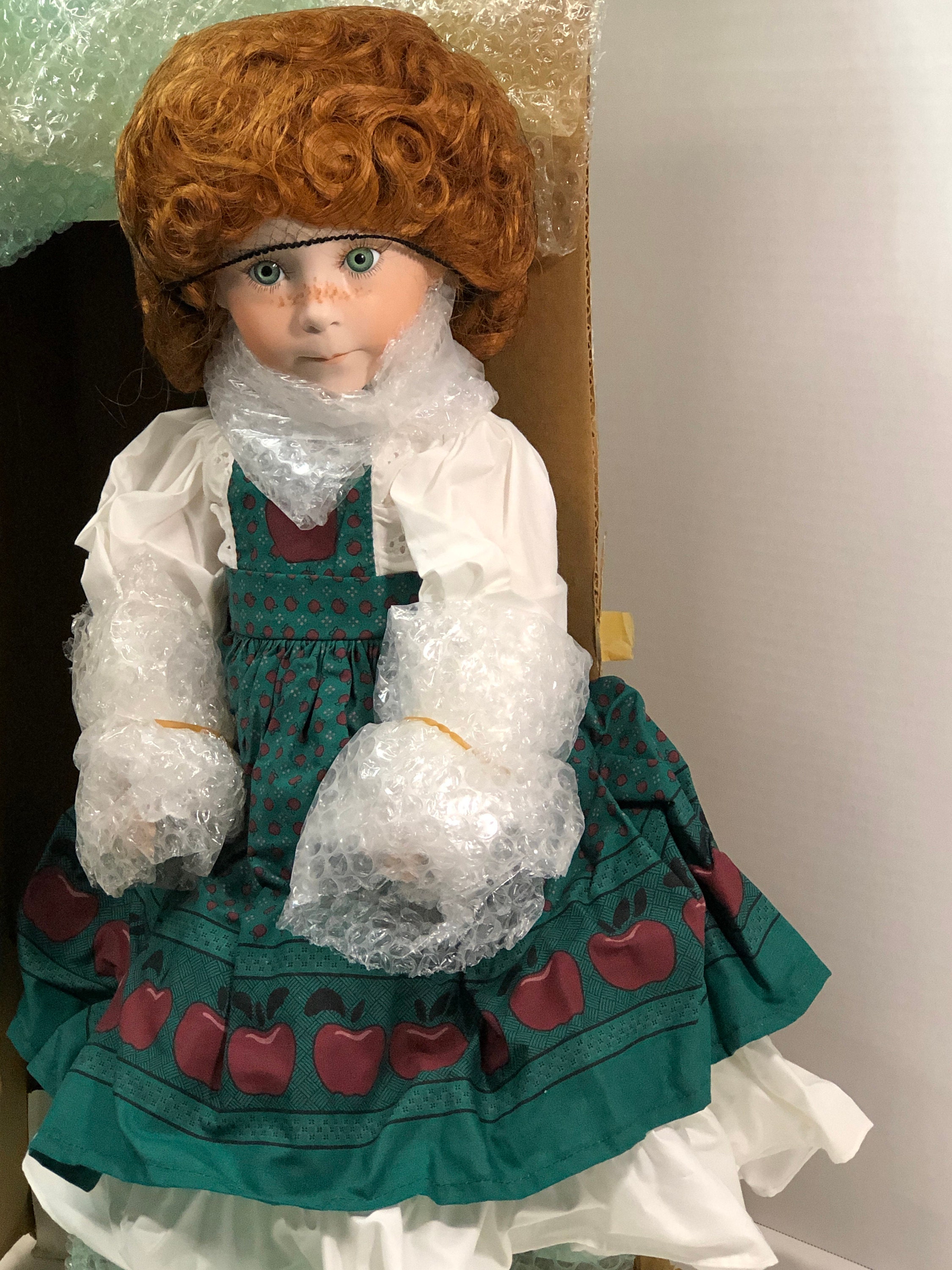 And cute little Apple Orchard Annie.
Most of the dolls are still in their original boxes, have the protective wrap around them and come with certificate of authenticity from places like Danbury Mint and Ashton Drake.  I only took them out to take the pictures.  Most are from the 1990's.  Coming soon will be some of Shirley Temple in various of her characters.  Please sign up to keep informed!